| | |
| --- | --- |
| | |
---
Change Launchpad's Background Image Effect in Mac OS X Lion
Posted: 30 Oct 2011 02:22 AM PDT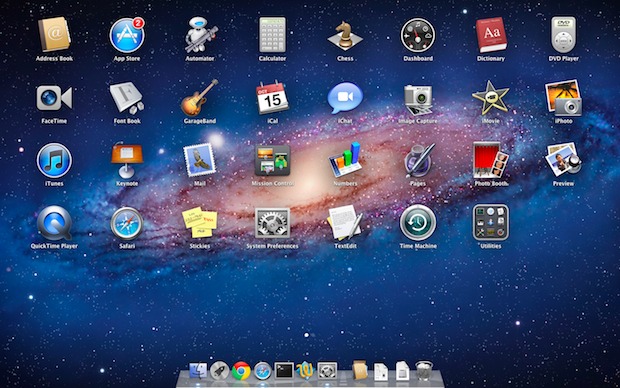 Bored with Launchpads background? You can make some changes to it in Mac OS X Lion by changing the background images default blur effect to three other options: unblurred (shown above), black and white blur, or black and white unblurred (both shown below):
Open Launchpad
Hit Command+B to cycle through the background image effects
Hitting Command+B once should just remove the blur from the background image, which makes Launchpad more closely resemble the iOS springboard. You can use the keystroke a few more times to switch into black and white or to go back to the default blur.
Other than changing the actual wallpaper, you can't change Launchpad specific wallpaper, although you can change Launchpads folder background image to something other than the linen default.
Here's a few other screenshots showing the black and white effect variations:

Launchpad Black & White Background Mode: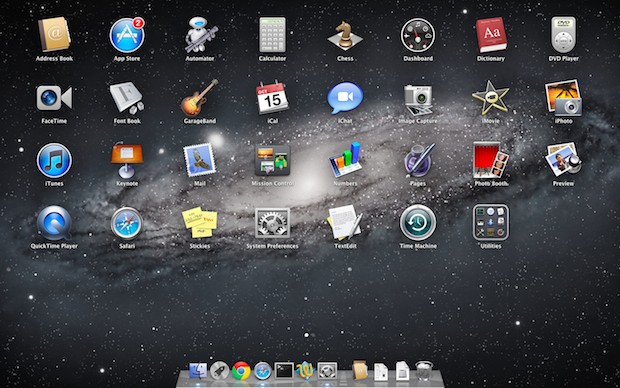 Launchpad Blurred Black & White Background Mode: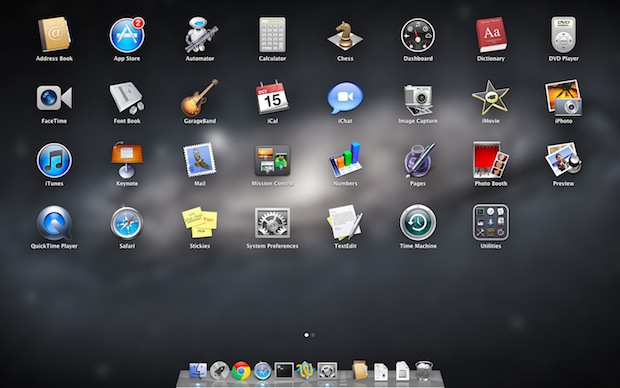 Don't miss our other Launchpad tips.
Posted: 30 Oct 2011 12:46 AM PDT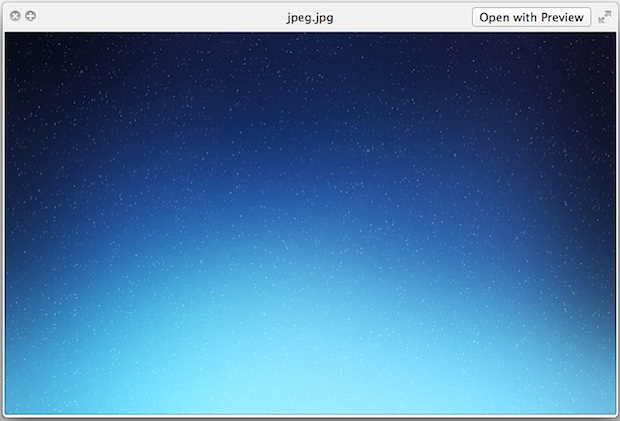 Here's another nice background picture, by request, it's the blue sky star field wallpaper that was shown in a recent screenshot of Mission Control. This one isn't part of a pack, but it does include the base PSD file so you can make your own variations of the blue night sky if you are up for it.
You can download it here from DeviantArt
This wallpaper comes at 2560×1600 and was created by the same artist who put together the nice six pack of aurora backgrounds.
If you have trouble locating the download link on DeviantArt, it's highlighted in an image below.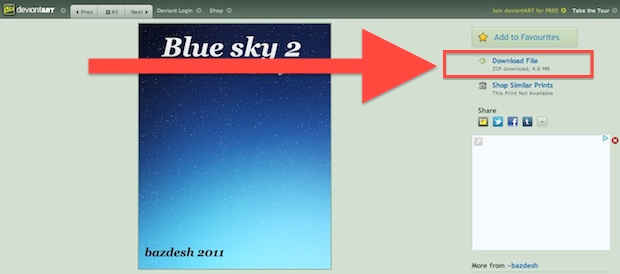 Mac Setups: Dual Screen Mac Mini Server & iPad 2
Posted: 29 Oct 2011 11:57 AM PDT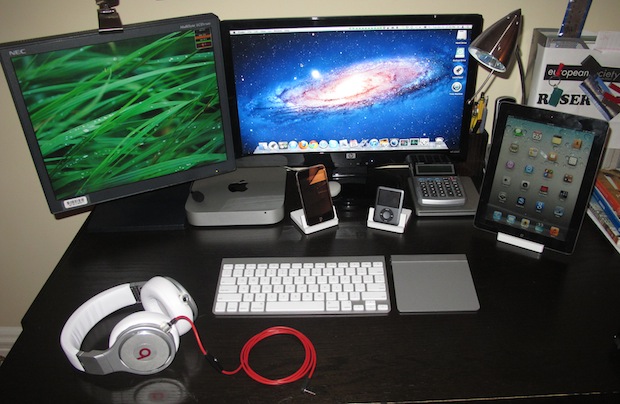 Another great reader submitted Mac setup here: this one is a decked out Mac Mini Server Quad i7 with 8GB RAM and dual 7200 RPM 500GB hard drives, connected to dual monitors, and to the right is an iPad 2 64GB model. Rounding out the desk is an iPod touch, iPod nano, MacBook Air superdrive, Beats Pro headphones, and an Apple wireless keyboard and trackpad.
Sweet Mac setup Jaime, thanks for sending this in! You can send in your own Apple setup shots to: osxdailycom@gmail.com
Below is a picture of all the Apple gears boxes too: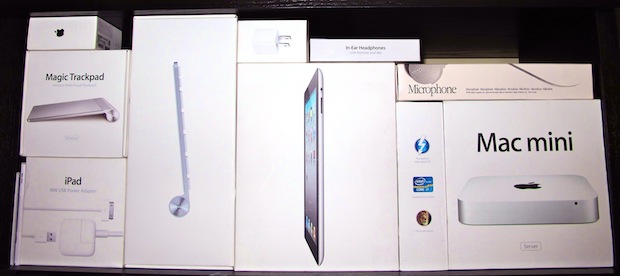 You are subscribed to email updates from OS X Daily
To stop receiving these emails, you may unsubscribe now.
Email delivery powered by Google
Google Inc., 20 West Kinzie, Chicago IL USA 60610