| | |
| --- | --- |
| | |
---
Buy an Unlocked iPhone 4S Now from Apple Online or in Stores: $649 and Up
Posted: 12 Nov 2011 05:09 PM PST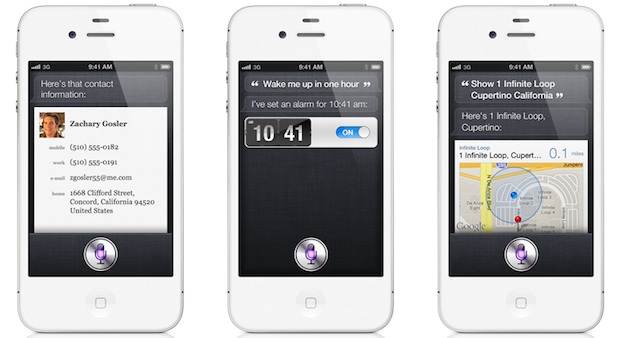 The unlocked iPhone 4S is now officially available for purchase through Apple through their website and in Apple Stores. An unlocked iPhone is sold at a high price due to the lack of a contract subsidy, but the major advantage is that the phone can be used on any compatible GSM network through the purchase of a microsim card. In the USA, this means an unlocked iPhone would work with T-Mobile, AT&T, and some pay-go plans. Additionally, anyone in possession of an unlocked phone can use the device in another country simply by picking up a local sim card, avoiding costly roaming fees.
The unlocked iPhone 4S costs are as follows:
iPhone 4S 16 GB – $649
iPhone 4S 32 GB – $749
iPhone 4S 64 GB – $849

Buying one online is easy through the Apple Store, select the color of the phone you want and then select the "Or get iPhone unlocked and contract-free" link near the bottom of the page.
Apple cautions that you can't use unlocked phones on CDMA networks like Verizon or Sprint. However, if you buy an iPhone 4S from Verizon or Sprint, you can request the SIM card slot be unlocked through them after you've had the iPhone within their contract for 90 days.
Unofficially, all off-contract iPhone 4S models have been sold unlocked anyway.
Stop Spaces from Rearranging Themselves in Mac OS X
Posted: 12 Nov 2011 02:04 PM PST

The Mac OS X 10.7.2 update brought with it an unusual change to Mission Control's behavior, where desktops/spaces will automatically rearrange themselves based on how recently they've been used or accessed. If you've set your spaces to be in a specific order, this is fairly annoying, but it's also easy to stop.
Launch "System Preferences" and click on Mission Control
Uncheck the box next to "Automatically rearrange spaces based on most recent use"
Close out System Preferences
With the automatic rearrangement disabled, Mission Control will again remember your app and desktops placement and not reorder them on it's own.
Like this? Check out some more Mission Control tips.
Find System Preferences Easier in Mac OS X by Sorting Alphabetically
Posted: 12 Nov 2011 12:05 PM PST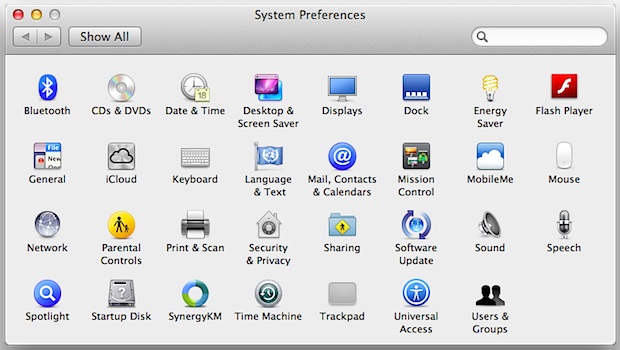 Mac System Preferences are grouped by categories: Personal, Hardware, Internet & Wireless, System, and Other. For most of us this is intuitive and easy enough to navigate, but if you've ever had to provide tech support over the phone to a Mac newbie you've probably encountered some confusion or delay as a user stares blankly at a screen full of icons. An easy remedy to this is sorting the System Preferences alphabetically by name:
Open "System Preferences" from the Apple  menu
Pull down the "View" menu and choose "Organize Alphabetically"
The categories are immediately removed and everything becomes sorted by the first character of each preference pane. This also condenses the prefs into a smaller screen space, reminiscent of older versions of Mac OS and Windows.

This isn't easier for everyone, but for someone new to Mac OS X who is used to the alphabetical grouping of Windows control panels, it can make it much quicker to get where they need to go.
Mac Setups: iMac, MacBook Pro, iPhones, & iPad 2
Posted: 12 Nov 2011 10:45 AM PST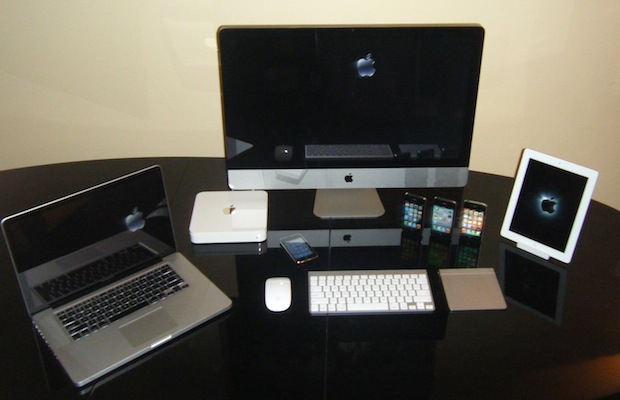 This reader submitted Mac setup features an iMac 21″, MacBook Pro 15″, white iPad 2, a handful of iPhones, the wireless keyboard, mouse, and Magic Trackpad, and a Time Capsule for backing it all up. Great Mac setup, thanks for sending this in Tom!
You can send us your own Mac setups at osxdailycom@gmail.com
You are subscribed to email updates from OS X Daily
To stop receiving these emails, you may unsubscribe now.
Email delivery powered by Google
Google Inc., 20 West Kinzie, Chicago IL USA 60610