| | |
| --- | --- |
| | |
---
MacBook Air 11.6″ Black Friday Deal from Amazon: $150 Off
Posted: 24 Nov 2011 06:03 PM PST
Amazon is deeply discounting the base model MacBook Air 11.6″, slashing the price 15% taking $150 off the base $999 tag, bringing the price to $849.99 with free shipping. Amazon doesn't charge sales tax for most states, making the deal even better for many. The Black Friday deal is live now, and presumably will continue throughout the day tomorrow.
This is cheaper than any other offer for the newest MacBook Air, beating the official Black Friday deals offered by Apple.
Amazon External Hard Drive Deals [Black Friday]
Posted: 24 Nov 2011 12:52 PM PST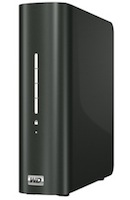 If you're looking to buy some extra media storage for your computer, or you just need a larger Time Machine backup drive, pay attention, because Amazon is having a great sale on external hard drives. The best part is they're not limiting these discounts to Black Friday, so they're live now. Most are USB 2.0 but there's a couple Firewire drives in the mix too if you don't mind paying extra for the interface. All drives can be formatted for Mac or PC compatibility.
Free shipping, and no lines? Works for me. Don't miss Amazon's internal hard drive and SSD deals too.
External Hard Drives
Portable External Hard Drives
Interestingly enough, some of the portable drives are almost as cheap as the less portable variants, typically the difference between the two is 2.5″ vs 3.5″ drives, USB powered vs AC adapter, and what can be a substantial difference in weight and size.

Finally, if you're brave enough to endure the hoards on Black Friday itself, here's some of the best deals out there at retailers:
Toshiba 320 GB Hard Drive – $29.99 – Best Buy
Seagate FreeAgent GoFlex Desk 3TB External USB 3.0/2.0 Hard Drive – $99.99 – Best Buy
Seagate FreeAgent GoFlex 750GB External USB 2.0/3.0 Portable Hard Drive – $59.99 – Best Buy
Seagate FreeAgent GoFlex 750GB External USB 2.0 Hard Drive – $59.99 – Best Buy
Western Digital My Passport 500GB USB 3.0 Hard Drive – $47.99 – OfficeMax
Western Digital My Book Essential 1TB USB Hard Drive – $64.99 – OfficeMax
Hitachi Touro Mobile 750GB USB 2.0 Hard Drive – $59.99 – OfficeMax
The New iPod Touch Commercial Song from "Share the Fun"
Posted: 24 Nov 2011 12:27 PM PST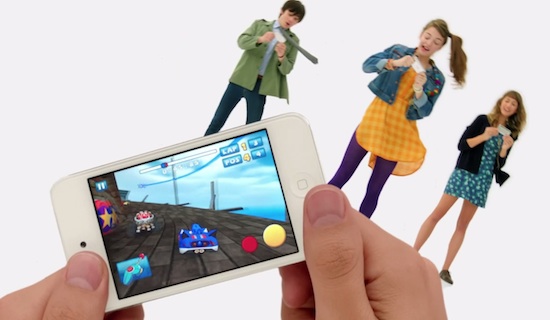 Apple started airing a new iPod Touch commercial titled "Share the Fun", and in the process is about to launch a new song into popularity. Many of their recent commercials have featured minor instrumental soundtracks, but now they're right back in their old habits of picking a catchy song for a TV ad and skyrockting the artist and their music into pop culture.
So what's the song that all the kids are lip syncing in the new iPod touch commercial?
It's "Tongue Tied" by GROUPLOVE , a band out of Los Angeles, California. Of course, it wouldn't be in an Apple commercial if you couldn't get the song from iTunes:
The full music video to GROUPLOVE's song "Tongue Tied" is below:
New iPod Touch Commercial: "Share The Fun"
Posted: 24 Nov 2011 12:03 PM PST
Apple has started to air a new iPod Touch commercial titled "Share The Fun", the commercial features both the 4th gen white and black iPod touches being used to play games on Game Cnter, take pictures, tweet, use FaceTime, and a variety of other fun activities.
This one is much more similar to the fun and upbeat iPod and iPod touch commercials from the past with a playful feel to it, compared to the more serious iPad 2 commercials and the new Siri iPhone 4S commercials that focus on the real life uses of the device.
If you're wondering what the song is in the newest commercial, it's Tongue Tied by GROUPLOVE.
Amazon Hard Drive & SSD Deals [Black Friday]
Posted: 24 Nov 2011 10:54 AM PST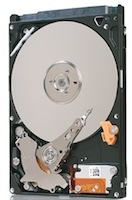 Amazon is having a huge sale on hard drives right now, and it's not just exclusive to Black Friday. Arguably the best part is free shipping and you don't have to visit a crowded store.
If you're aiming for maximum performance, an SSD can't beat, or if you just need tons of space for storage and media, there are plenty of options for both desktops and laptops. Be sure to check that your Mac (or PC) can accommodate the interface and drive size beforehand.
SSD Deals
Internal 2.5″ Hard Drives
Internal 3.5″ Hard Drives
Some of the 3.5″ drives spin at a whopping 15,000 RPM, but for the price/performance, you may be better off with an SSD anyway.
You are subscribed to email updates from OS X Daily
To stop receiving these emails, you may unsubscribe now.
Email delivery powered by Google
Google Inc., 20 West Kinzie, Chicago IL USA 60610